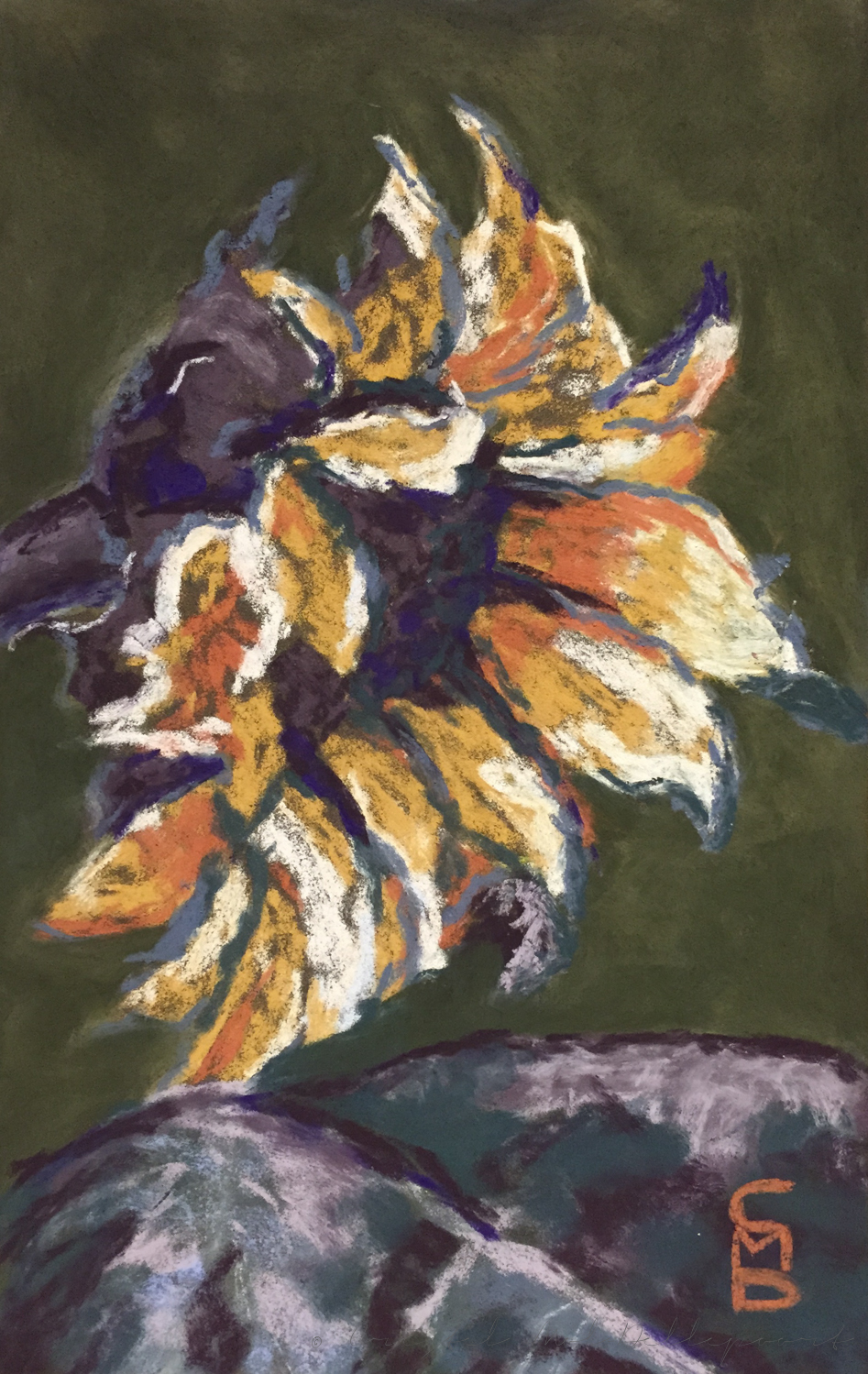 This pastel was started in The Netherlands and finished in Thailand! Proof that pastel paintings are not nearly as fragile as some people say. While staying with my family for a few days, in a quiet moment, I decided to do a bit of pastel painting. With some images of sunflowers on my iPad, I created this painting of a wilting sunflower. Though the flower is in its last days of blooming, there is still beauty in it.
Being in the Netherlands gave me a chance to visit the completely renovated, even more beautiful Rijksmuseum, in Amsterdam. These is a small collection of Vincent Van Gogh paintings in the Rijksmuseum (mostly they are at the Van Gogh Museum). This painting was loosely inspired by some of his sunflower paintings, especially 'Two Cut Sunflowers', which Vincent painted late summer 1887 in Paris.
Wilting Sunflower, painted in October 2014 in Drachten/Bangkok, using a limited palette of Terry Ludwig soft pastels on 8 1/4″ x 12 3/4″ inch Sennelier La Carte sanded, Ph-neutral pastel card. Original artwork available through my Etsy Store or by contacting me, archival fine art prints, canvas prints and note cards available here.