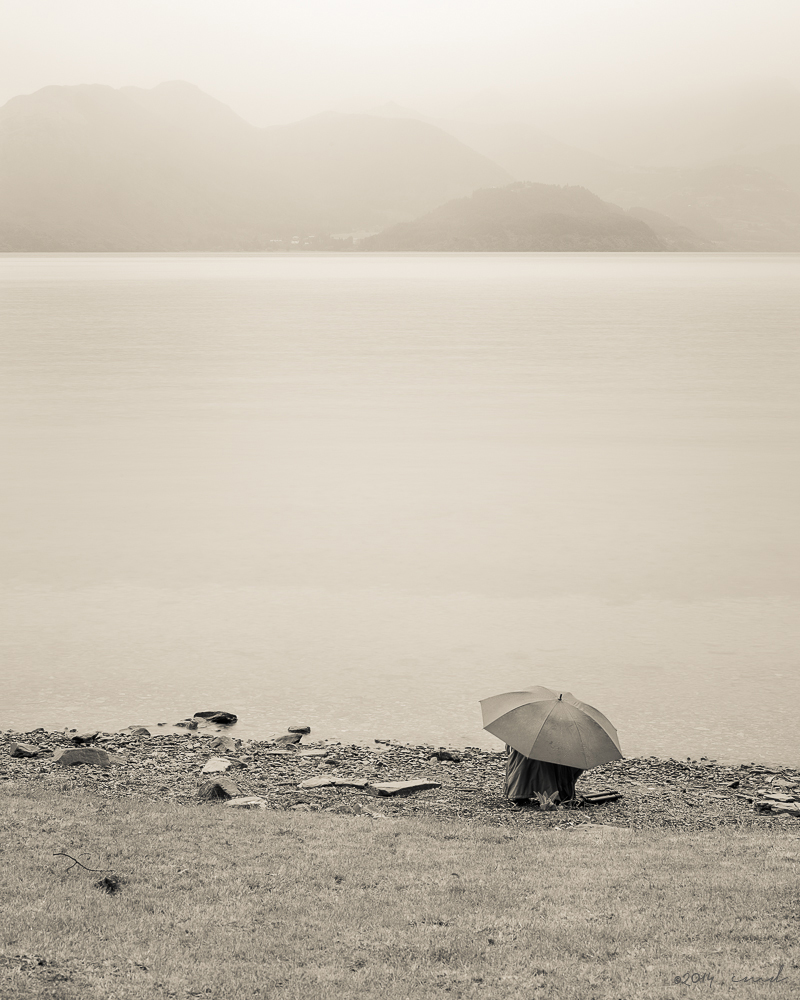 I took this photo with a Phase One camera, while on a PODAS photography workshop (now done through Luminous Landscape) on the South Island of New Zealand, in 2012. We arrived at Walter Peak Farm to have lunch, after a lovely cruise on the old TSS Earnslaw Burn on Lake Wakatipu. Walking around the grounds of this stately historic gentleman's farm,  the drizzle had just stopped and the cool, wet morning lent itself wonderfully to photography.
A groundskeeper was watching the mist lift and reveal the hills on the banks of Lake Wakatipu from under his umbrella at Walter Peak High Country Farm, on South Island, New Zealand.
'Under My Umbrella', digital photograph taken with Phase One Camera by Cristel Mol-Dellepoort. Archival and canvas prints of this photograph available here.