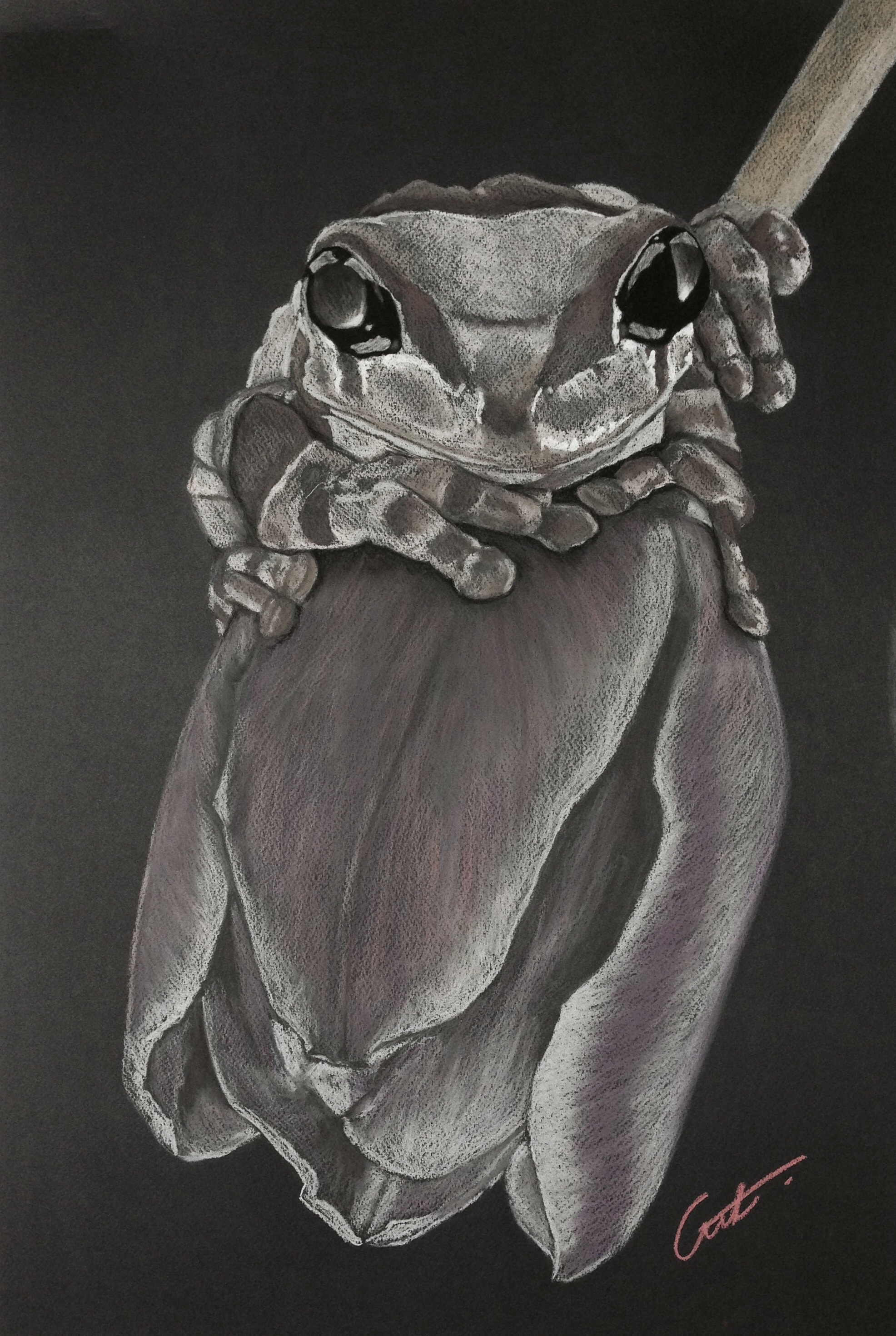 This pastel incorporates two of my favourites: favourite animal to paint and my favourite flower (not just to paint, so remember this around my birthday!).
Flowers I find extra-challenging, so when found an image of a curious little frog on top of a tulip, I decided to give it a go. But in stead of going full colour, I decided to paint this pastel using a muted colour palette.
The inspiration for the almost faded, antiqued feel of the final painting came from my husband Brad's photographic art: he tends to favour a muted colour palette for his images, and desaturates many of them. I think it worked well in this painting as well. What do you think?
Tree Frog on Tulip, hard pastel pencils on black Canson pastel paper, approx. size 17″ x 25 1/2″ (43.5cm x 65cm), with double mat surround 22″ x 30 1/4″ (56cm x 77cm). Original available for purchase (just contact me) and archival art prints available here.
A lot of my inspiration comes from flora and fauna (especially tree frogs!), many of which are endangered or their existence threatened by human encroachment, reduced habitats or pollution. Therefore, when you purchase any of my animal paintings, I donate a portion of the sale to The Wildlife Conservation Society. WCS is the world's preeminent science-based conservation organization, founded in 1895.