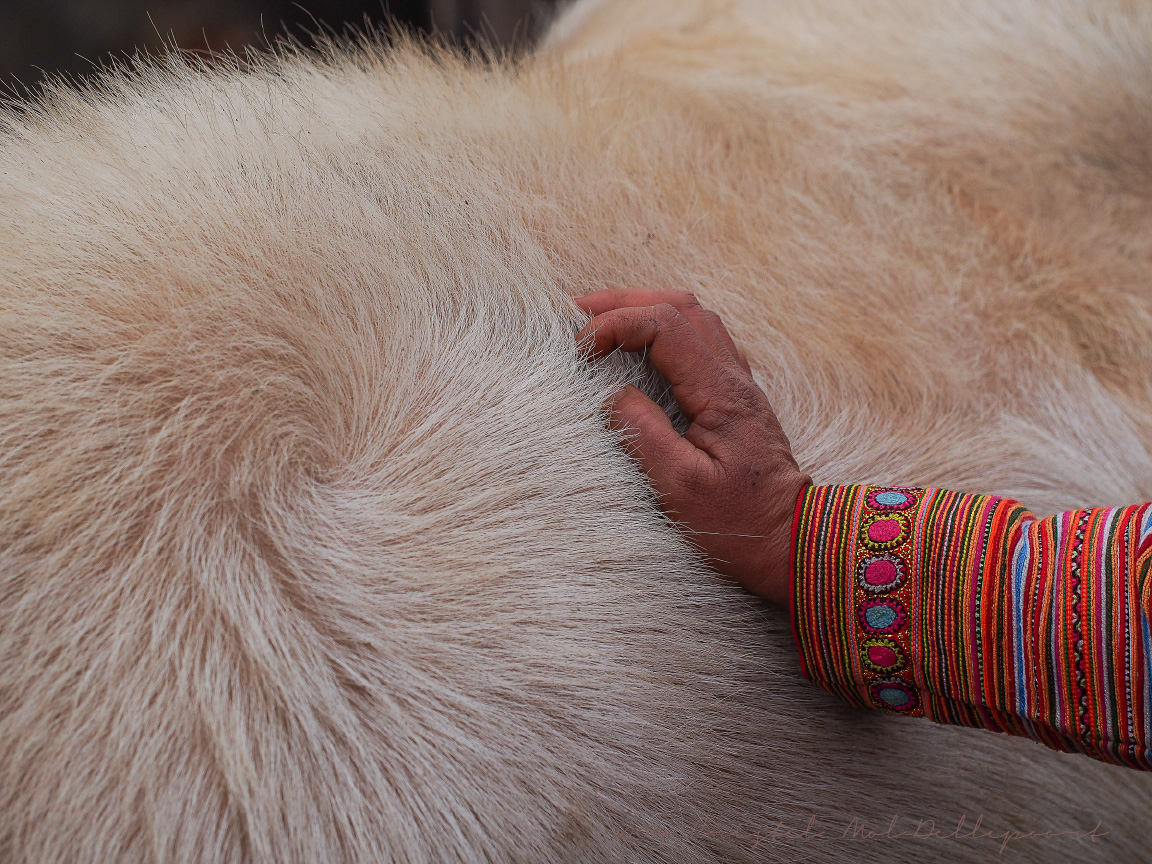 It was mid-morning and we had just spent about 3 hours in a mini-van, travelling along a bumpy, rutted road from Sapa to the weekly cattle market in Bac Ha, Northern Vietnam. Many tribes from around the region come to this market to trade cattle, buy their weekly necessities and generally to catch up with friends from neighbouring villages and socialise.
Amidst many brown cows and water buffaloes, I spotted this white cow standing in the cattle trading area, being inspected and haggled over, when one elderly lady from the Flower Hmong tribe (named for their bright, flower-coloured traditional costumes and colourful head-dress) gently touched the cow, checking its fur and firmness.
This photograph won 3rd prize in the Intermediate Category at the Annual Tri-Club Photography Competition in May 2014, Sun City, South Carolina, USA.  Competing were members of the Camera Club of Hilton Head Island, Photography Club of Sun City and my club, the Photography Club of Beaufort.
Trading Cattle, photograph, digital download available in my Etsy Store, or purchase an archival art print in any size here.