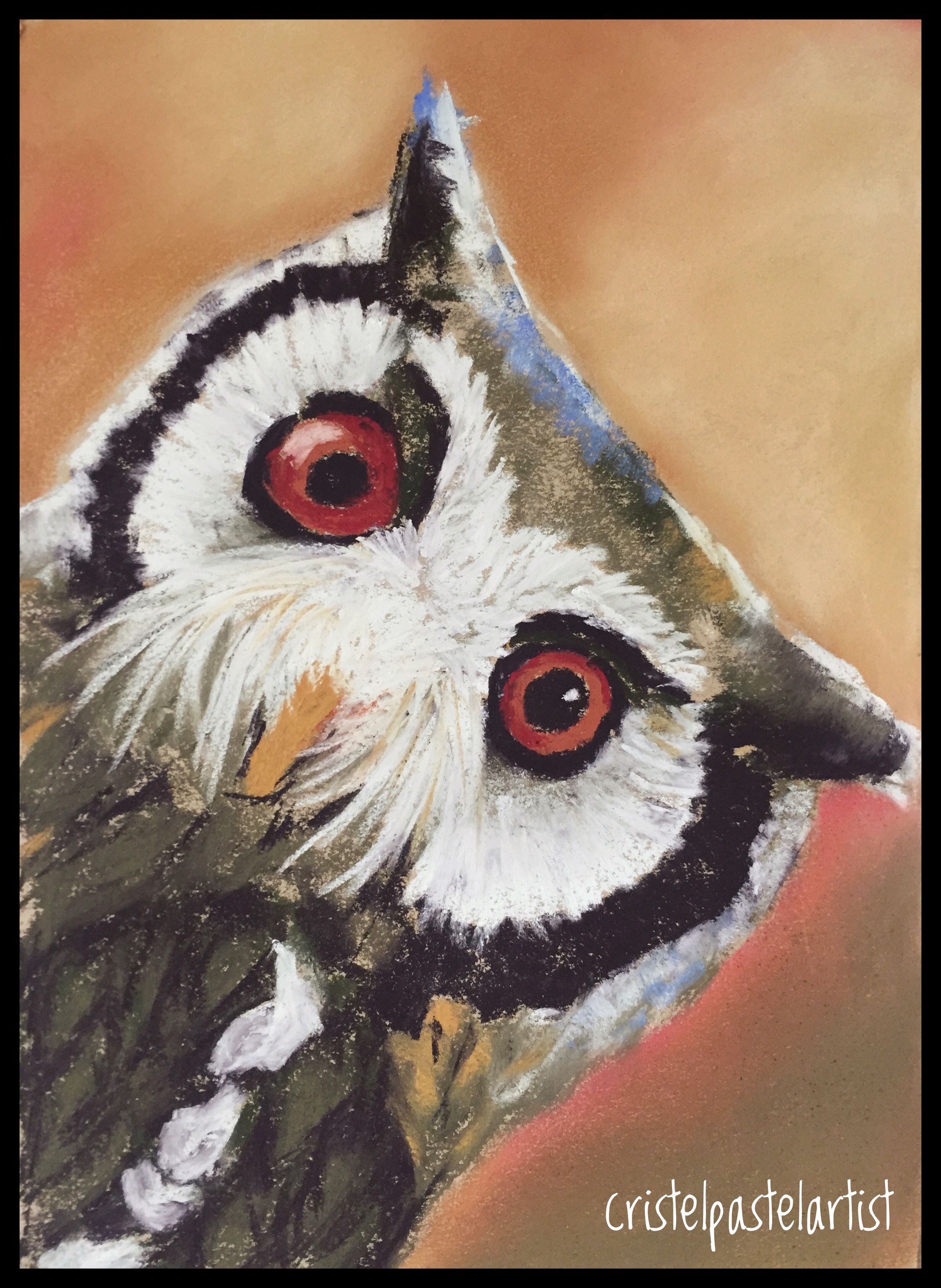 Peekaboo! This great horned owl is just taking a peek.
Painted using Terry Ludwig soft pastels on beige 11.5″ x 8″ Canson Mi-Teintes Touch sanded pastel art card.
This owl was painted as part of a 31-day daily pastel painting challenge. It was painted on Day 10 of the challenge.
This pastel painting is available for purchase by contacting me. Fine Art Prints are also available through my FineArtAmerica Artist Page.