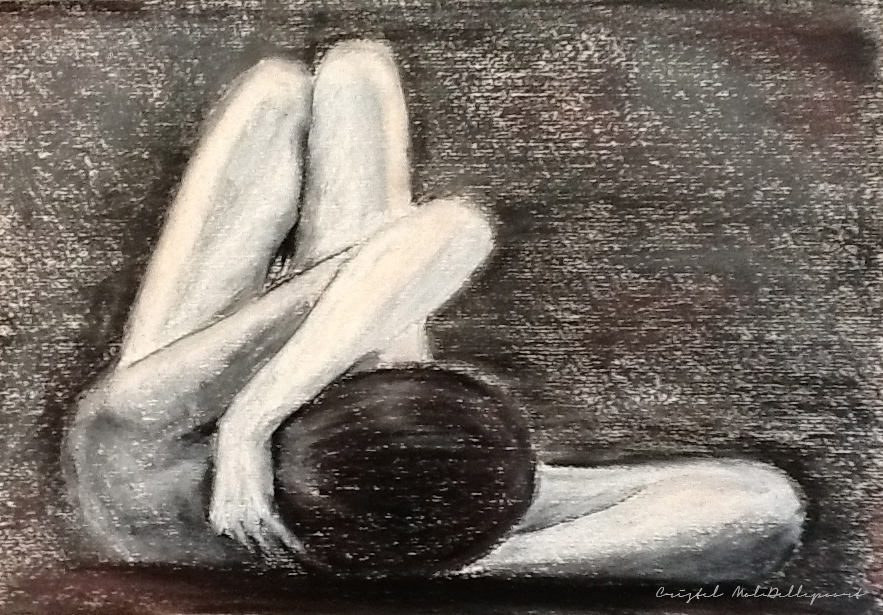 Ruth Bernhard was a photographer who became very well known for her nude photography. As a woman in a mostly-male industry, she became a leader in her field of photography. She was a rebel in her time, and had a real talent for bringing out emotions in her nude photography. This photo, named Angles, was taken in 1969, but the feelings it stirs are timeless.
It inspired me to try to capture the same feelings of fragility and sensuality in this pastel.
Ruth Bernhard's Angles (1969) in soft pastels, on beige archival drawing paper, approx. 7″ x 10″. Original available for purchase (just contact me) or archival art prints in many sizes available here.