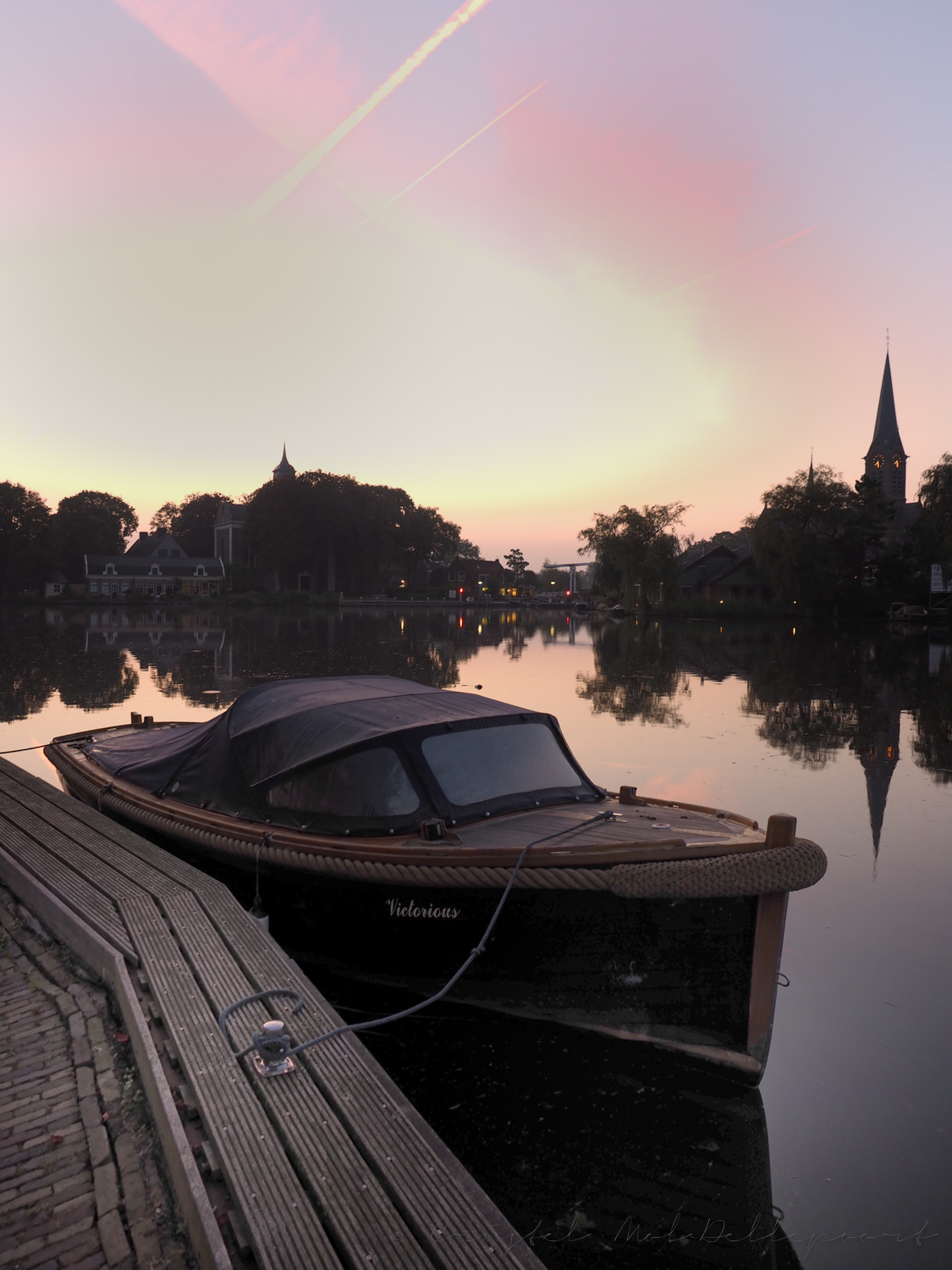 I had just arrived in The Netherlands and was staying at a small historic auberge in Oudekerk on the Amstel (near Amsterdam), when jet lag and the church bells from across the water woke me up early. Though not usually an early riser, I thought I might as well take advantage of the early hour and take my camera on a walk around near the hotel. I had not seen the surroundings the night before, as I had arrived well after dark.
The morning was so quiet, and the water still as glass, with just a few birds rearing here and there, and very few people around. As the sun rose and the day brightened, I was struck by the peaceful scene that appeared before me.This photo captures what I saw that morning, and it is my pleasure to share the Amstel River's majestic beauty that beguiled me that day.
'Morning on the Amstel', digital photograph taken with Olympus OMD EM-1 Camera by Cristel Mol-Dellepoort. Archival art and canvas prints of this photograph available here or by contacting me.