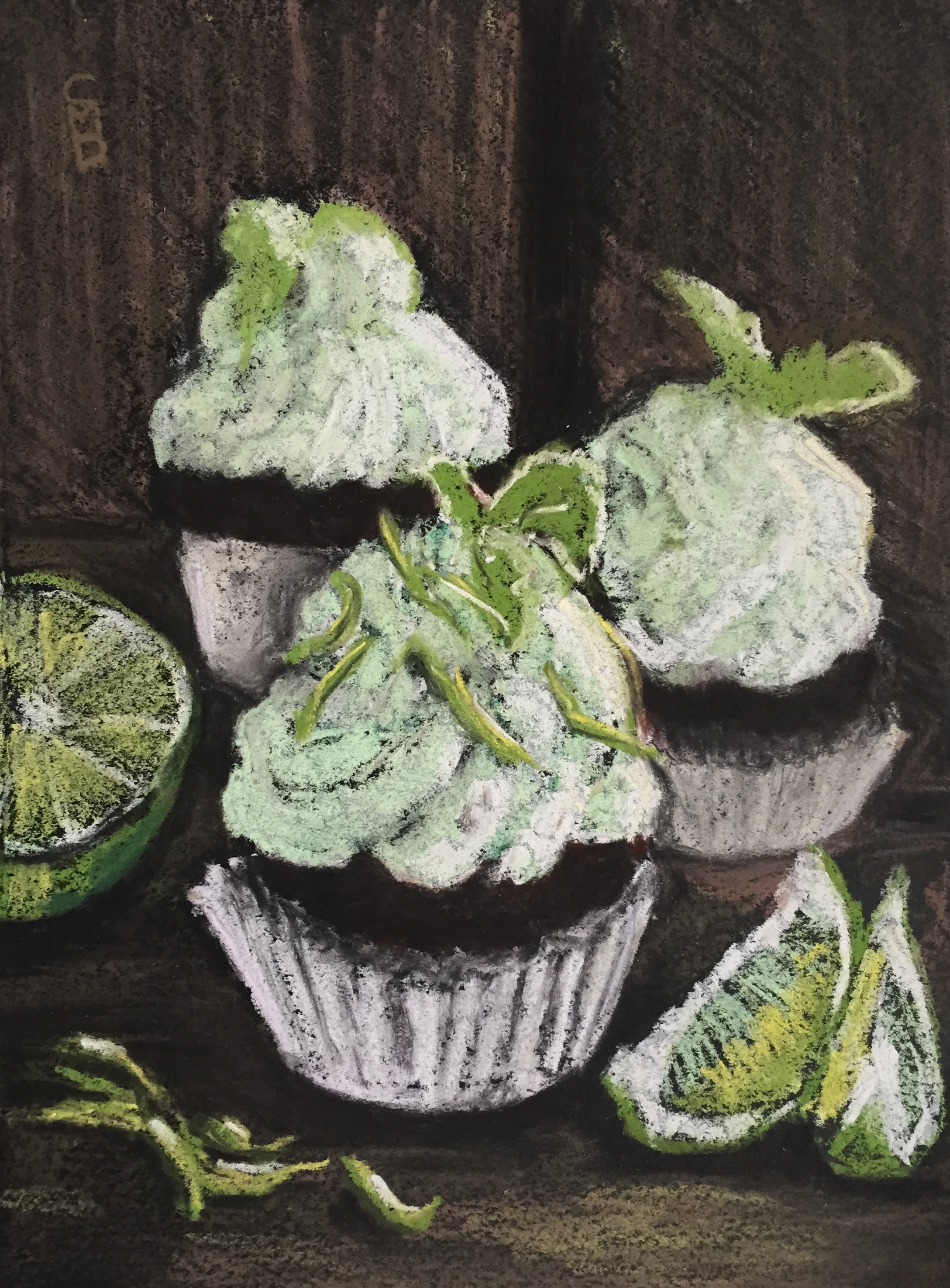 You may know that I have a sweet tooth. In fact, this is not my first cupcake painting. I did one before: Cherry Limeade Cupcake. I wonder if this is a trend I am starting on; a cupcake period, like the 'amphibian period' I seemed to have gone through? 😉
Margarita Cupcake pastel painting, painted with a variety of hard and soft pastels on approx. 6″ x 8″ (15cm x 20cm) black Canson 400gms acid-free Pastel Paper.
This original painting is available for purchase by contacting me.