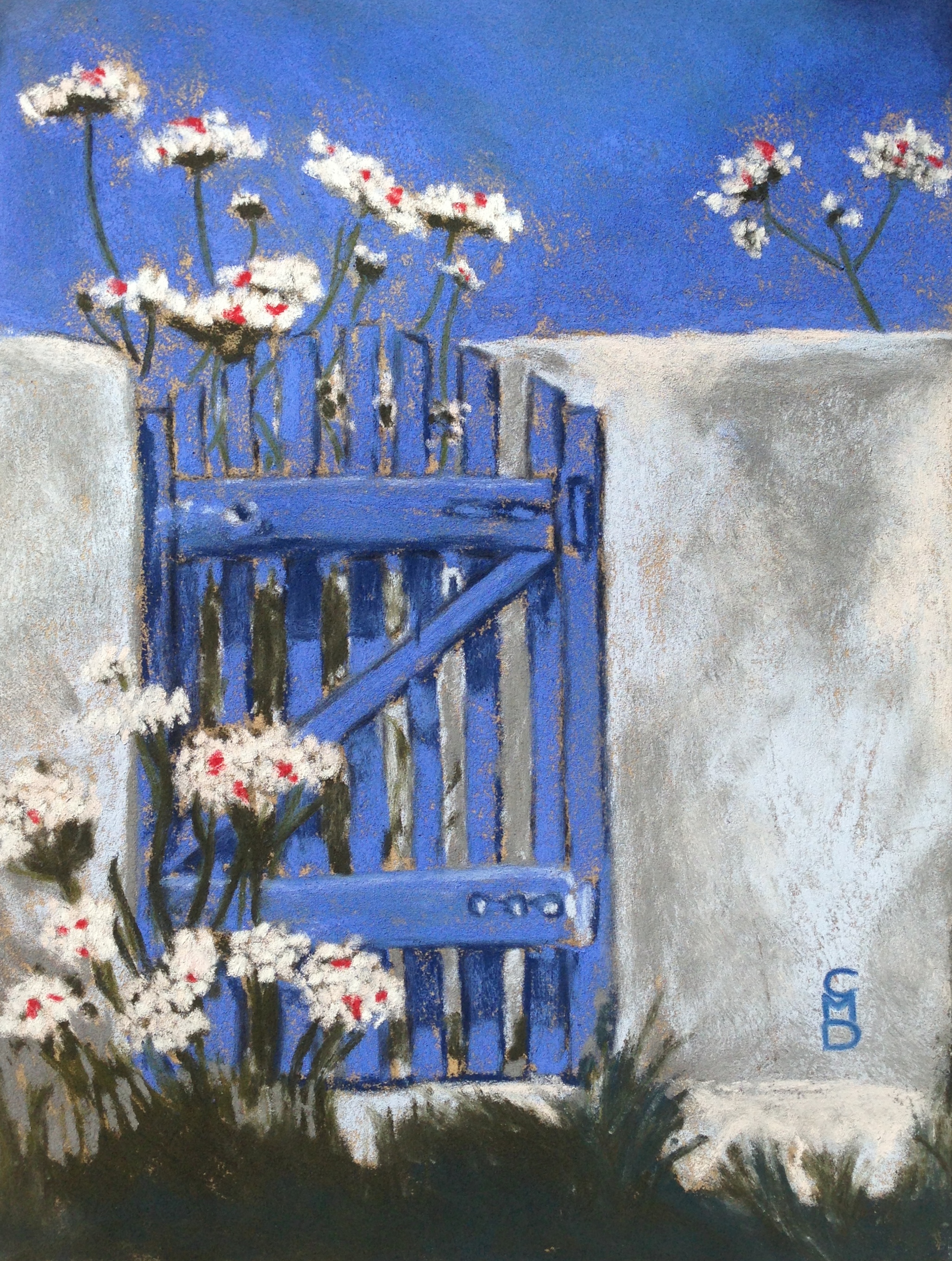 I found inspiration from The Provence, France, while sitting on our roof terrace in Canada a few weeks ago. I had the pleasure of having my parents over from Holland, and my mom said she wanted to try her hand at pastels with me. So we found some images that inspired us and set to work. This painting, La Porte Bleue (the blue gate in French) is the happy result.
It was fun creating this painting, but mostly I thoroughly enjoyed making art with my mother, and giving her some guidance on composition, contrast and the medium of pastels. It's the first time in many, many years that I taught anything, and I realise that when teaching art, you learn as much about your own skills and how to look at your artwork as you teach! 🙂
'La Porte Bleue' original pastel painting, Terry Ludwig pastels on 13″ x 10″ inch Sennelier La Carte sanded, Ph-neutral pastel card. Original artwork is not for sale (it was a gift to my mom), however I welcome commissions, just contact me.
Archival fine art prints, canvas prints and note cards of La Porte Bleue are available here.