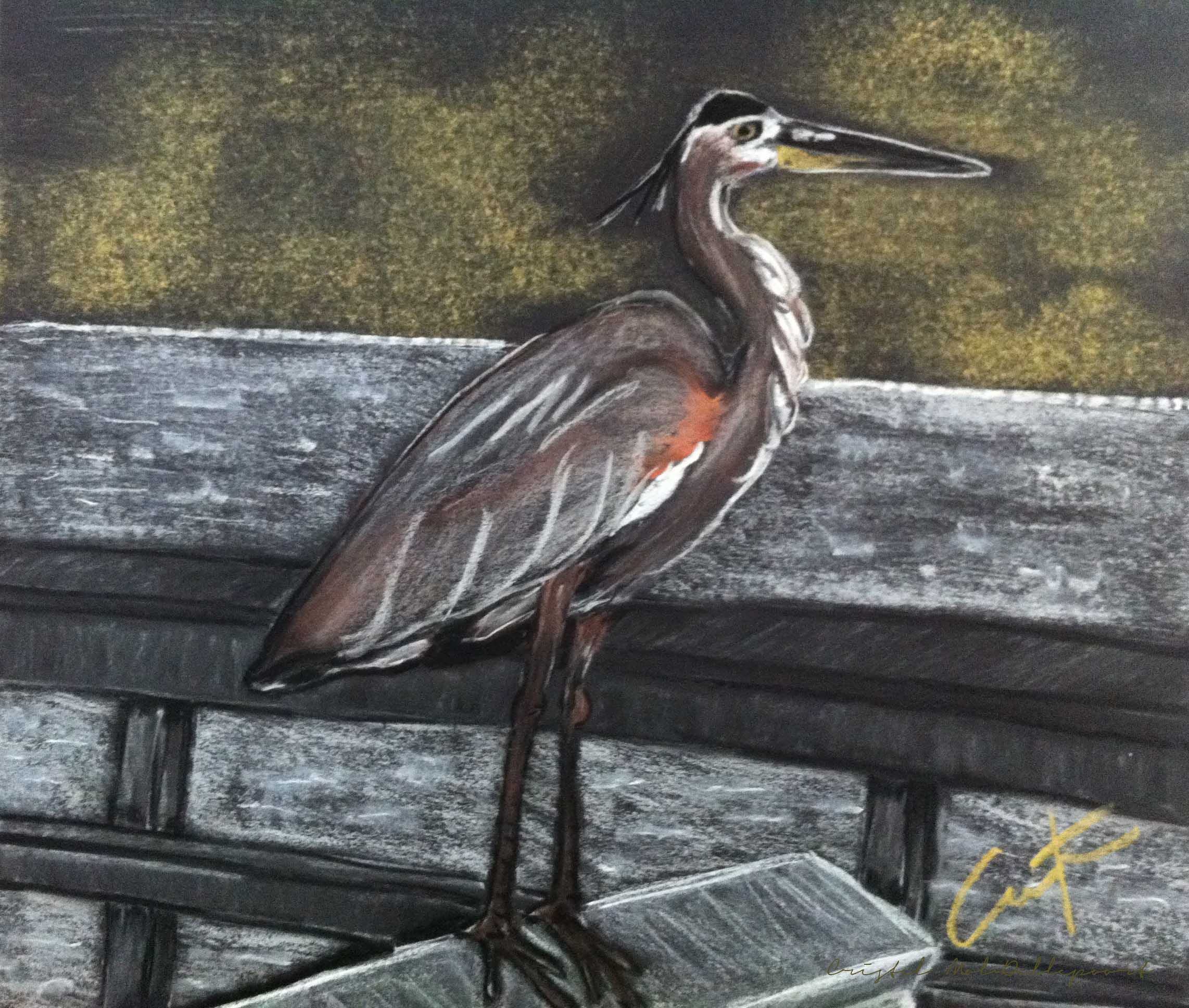 Nobody on the fishing dock was as good as this heron at catching fish, that afternoon we saw him hanging out on the railing of the fishing dock. But he didn't have to go too far to catch anything; he didn't even have to get his beak wet or stretch his wings: whenever someone caught a fish, this fellow was there as soon as the silvery snack was released from their fishing line. He created quite a spectacle. And what a perfect excuse for not bringing home a catch: "Honey, honest; the heron ate my fish!"
Heron on Hunting Island Fishing Dock, pastel pencils on black art paper, 10″ x 9 3/4″ (26cm x 25cm). Original for sale (just contact me) and prints available here.
A lot of my inspiration comes from flora and fauna (especially tree frogs!), many of which are endangered or their existence threatened by human encroachment, reduced habitats or pollution. Therefore, when you purchase any of my animal paintings, I donate a portion of the sale to The Wildlife Conservation Society. WCS is the world's preeminent science-based conservation organization, founded in 1895.