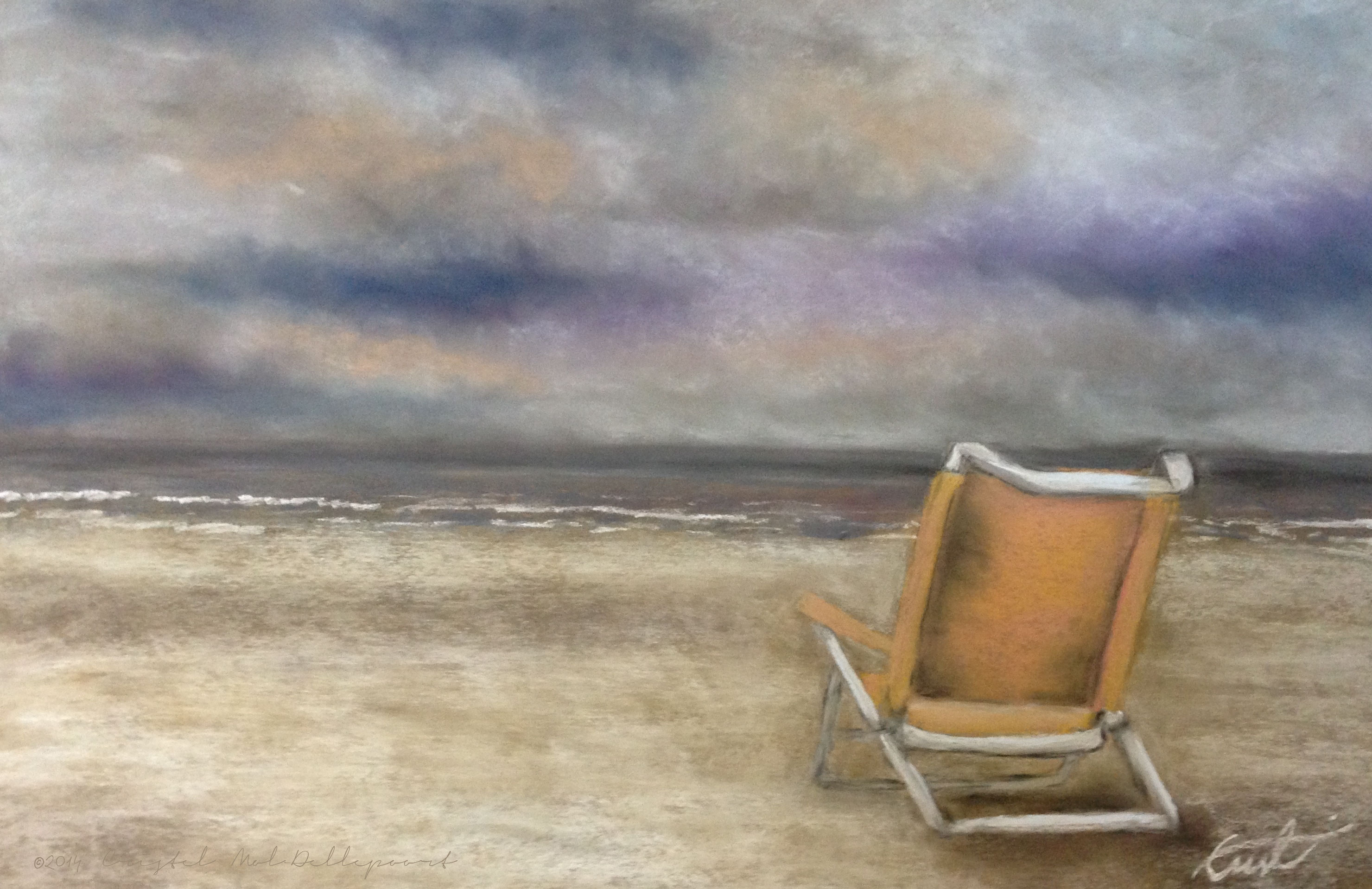 This is a pastel that I created from a photo I took on the beautiful beach on Fripp Island, South Carolina last fall 2013. It had been a very hot day, and the atmosphere was oppressive. It was clear that a storm was gathering over the Atlantic Ocean, and we could clearly see it coming in, as the sky grew darker and the colours more intense. The beach was deserted by the time we came across this forgotten, lonely beach chair, not even any seagulls or sandpipers were to be seen.
The autumn thunderstorm brought a refreshing rain and much cooler weather. When we walked the beach the next morning, the chair was gone. We'll never know if the owners came back for it, or if the sea claimed it as hers.
Forgotten Chair pastel painting, painted with Blick Artist Soft Pastels on 20″ x 30″ (51cm x 76cm) acid-free archival Canson NuTeintes Touch Sanded Board.
This original painting was donated to the fundraising auction at the Shine Out! Shout Out! Charity Hockey Tournament in September 2014 in Oakville, Ontario, as a means to raise awareness for child and youth mental health and to raise funds for Peer-to-Peer Mental Health Support programs.  However, archival art prints of many sizes are still available here.