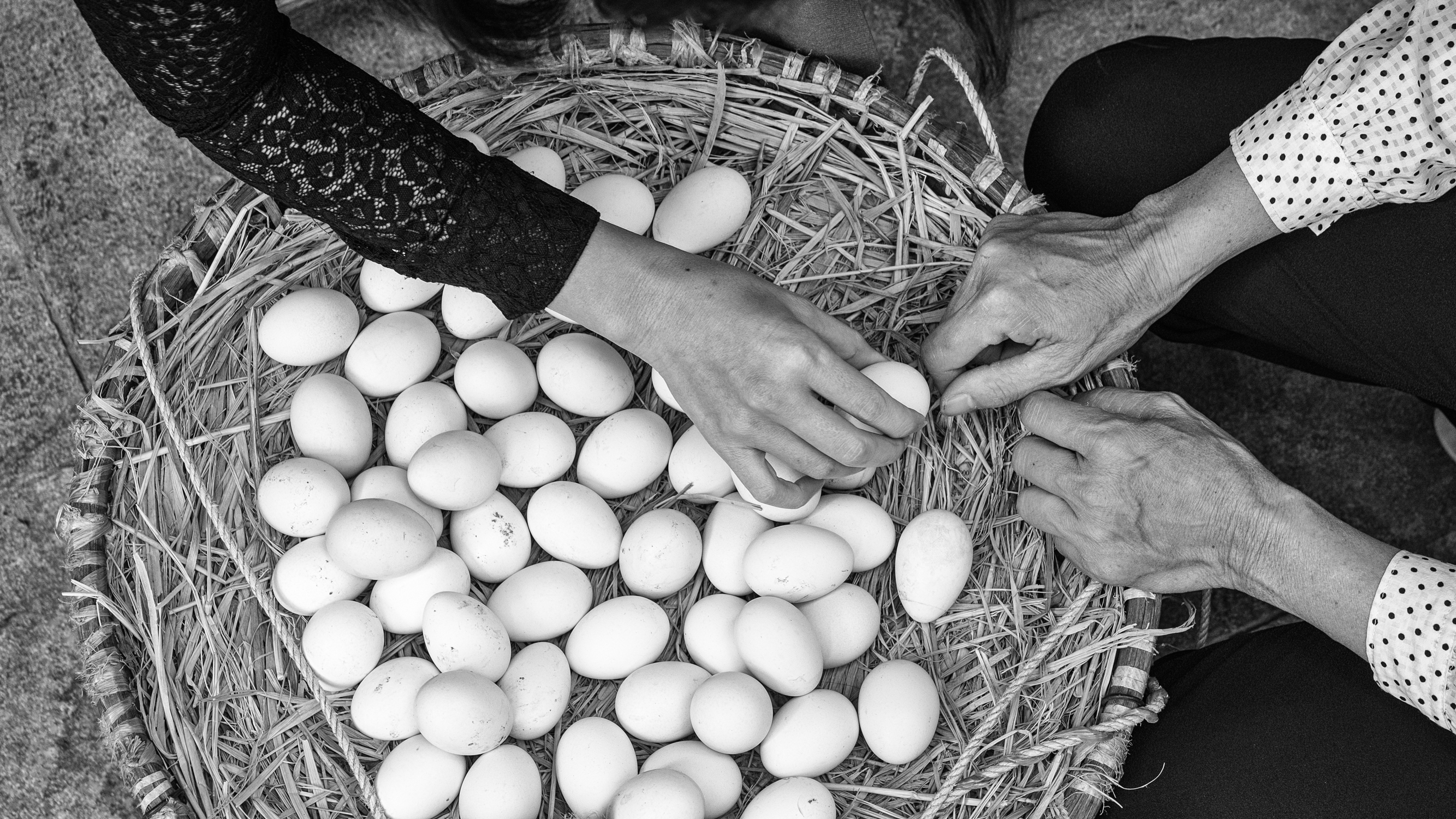 We were strolling through Hanoi, Vietnam in 2014, when I came across this egg vendor, who had just stopped for a customer. She set her basket down (carried on a bamboo pole over her shoulder) and helped the customer select the best eggs.
* This photograph won 3rd place in the Intermediate category at the 2015 Tri-Club Competition. For more information, read my blog post about it here.
Archival art and canvas prints of this photograph available by contacting me.