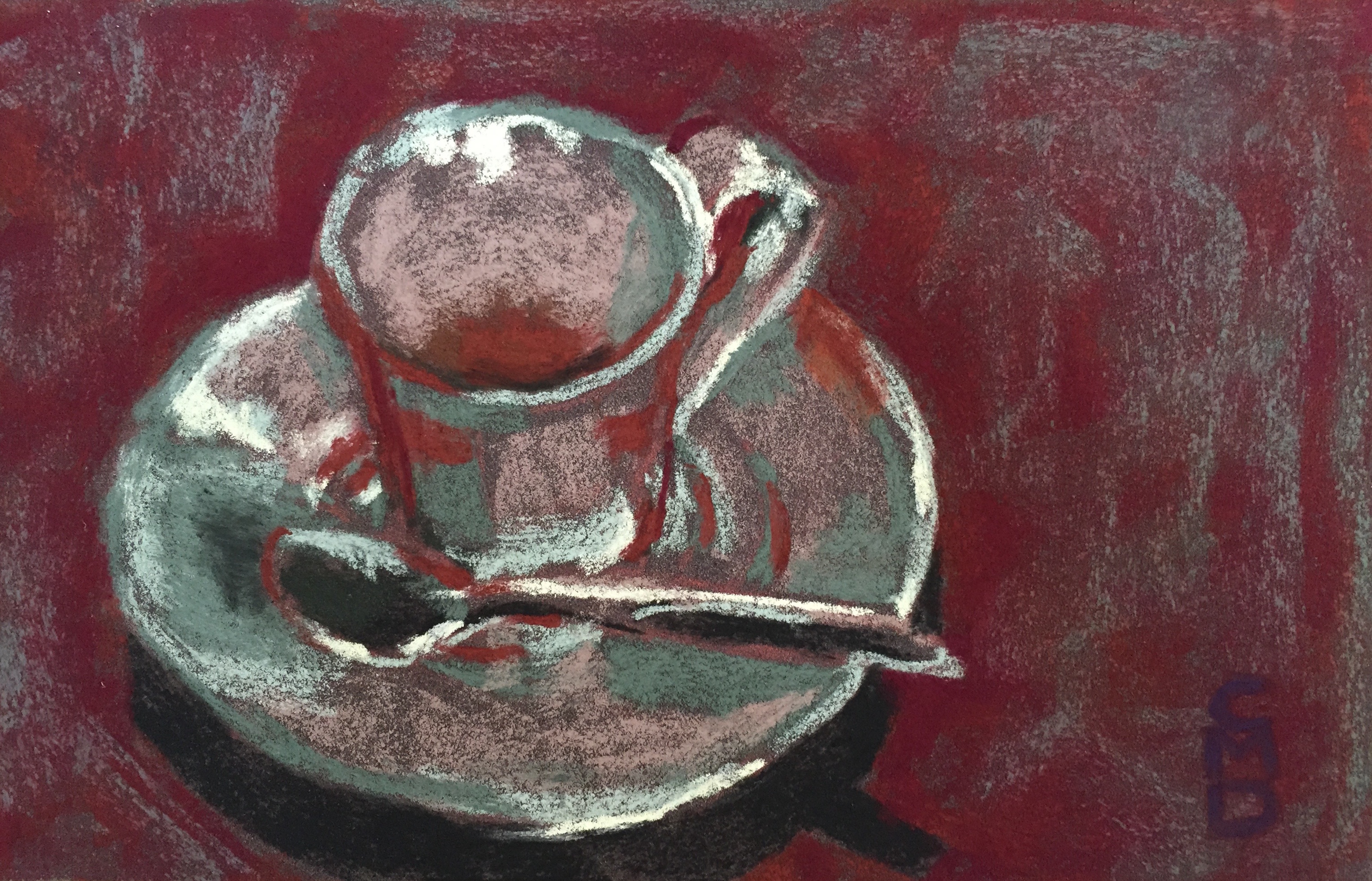 This little pastel came into being during a field trip. Actually, it was more of a 'historic palace-converted-to-coffee shop trip, with friends from Attic Studios in Bangkok. The Phramongkutklao Palace grounds in Bangkok are now part of a hospital, but the coffee shop is in an old, historic part of the building and it is beautiful, with many historic photos and mementos on the walls and beautiful old windows and doors. The coffee is also very good!
Cup and Saucer pastel painting, painted with Terry Ludwig soft pastels on approx. 8″ x 6″ (20cm x 15cm) green sanded acid-free heavy-grade Pastel Paper.
This original painting is available for purchase by contacting me.