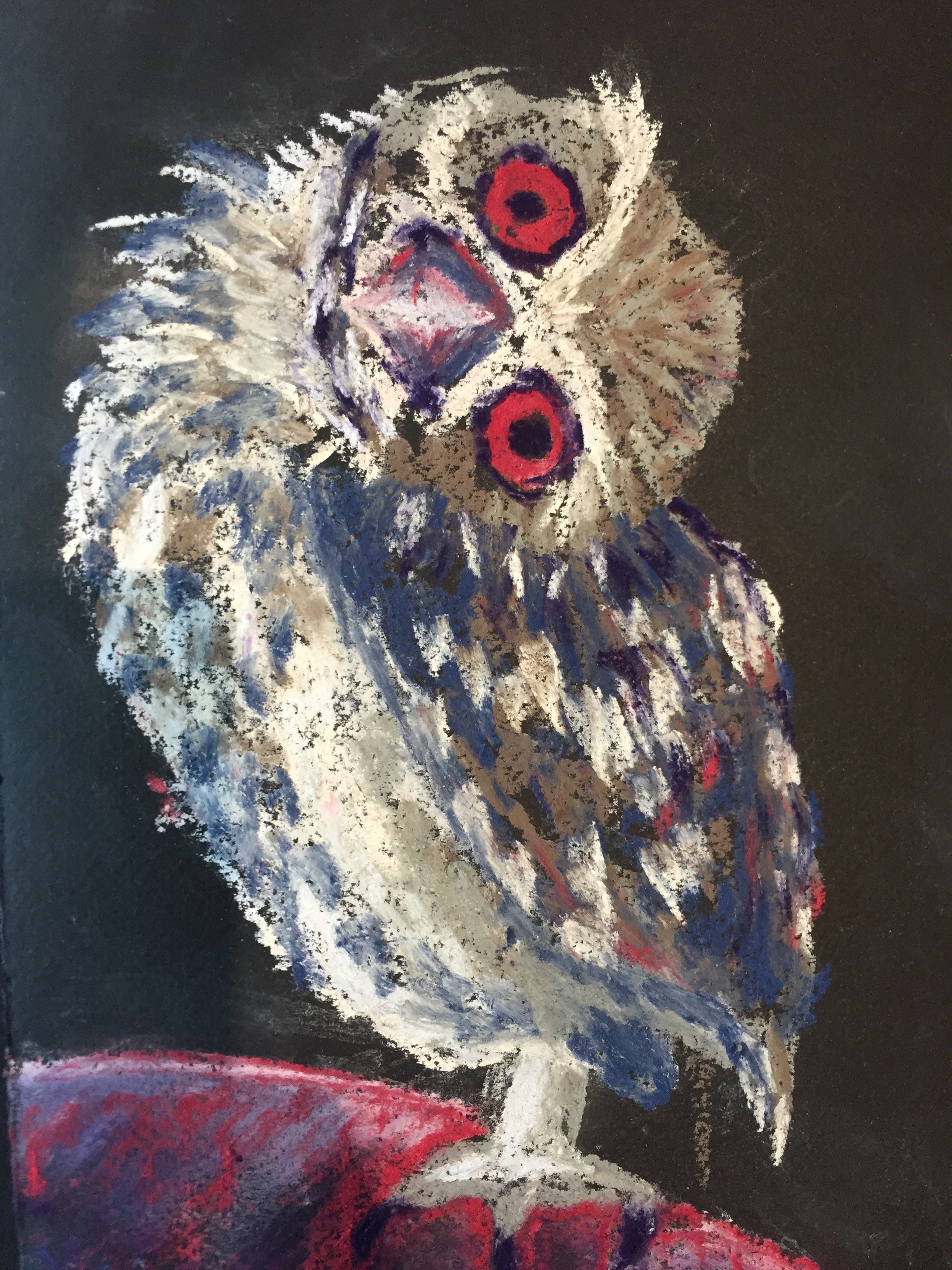 This crooked owl seems to be wondering what he's looking at. Tilting his head to the right, he seems to want to get another perspective on things. This small 6 x 10″ painting was done with Terry Ludwig soft pastels on Canson black art paper.
This was painted in October 2016 as part of a month-long daily pastel painting challenge. Crooked Owl was painted on Day 1 of the challenge.
This painting is available to purchase by contacting me.
Fine Art prints are also available through my Artist page on FineArtAmerica.com