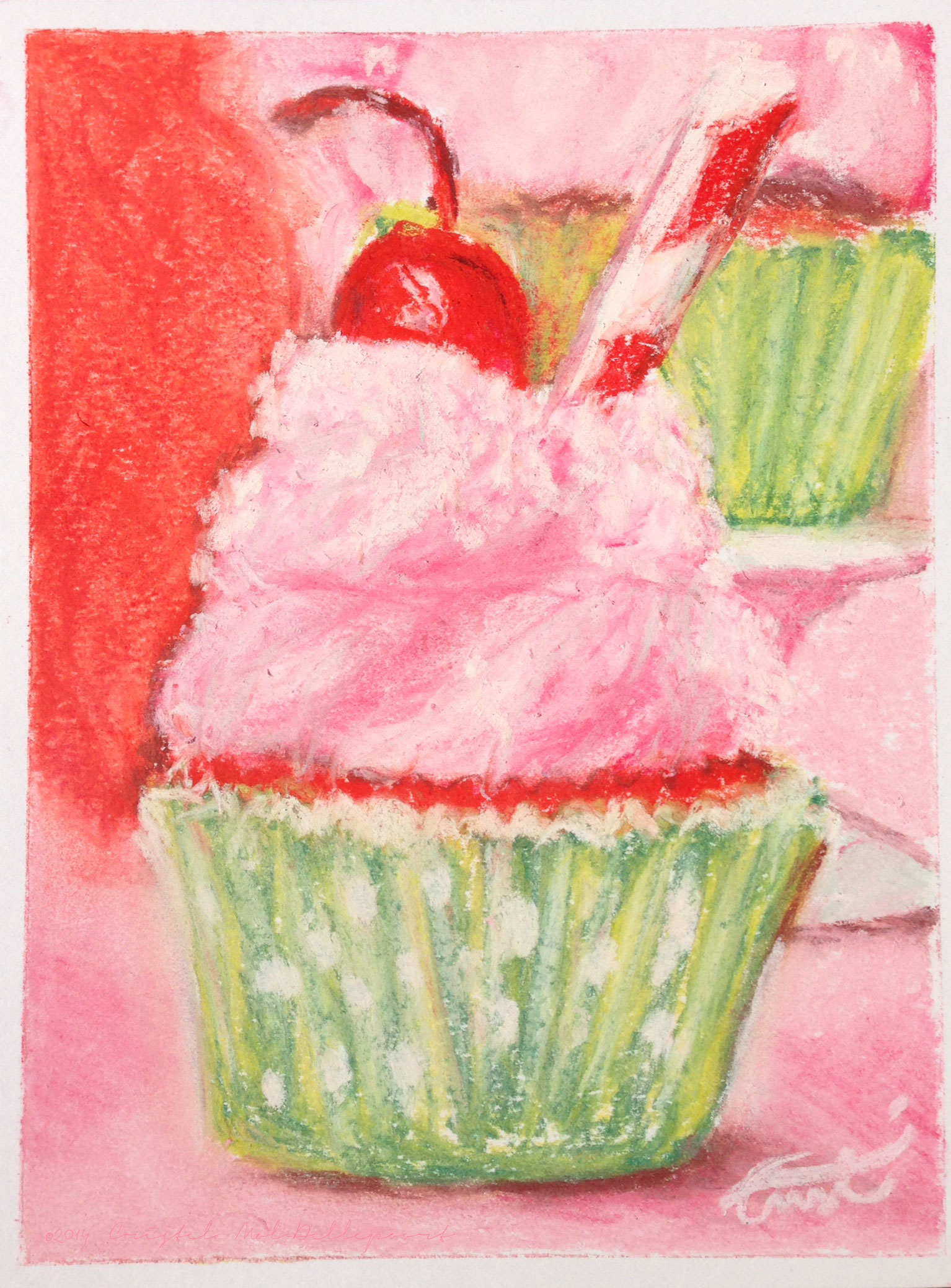 I have always though that cupcakes were such pretty little bites of edible art. So when I had a sugar craving the other day, I thought the perfect solution would be to paint this scrumptious cherry limeade cupcake! As an aside, going on Pinterest when you're hungry is like going to the supermarket when hungry, but here's the recipe! 😉
Cherry Limeade Cupcake pastel painting, painted with Blick Artists Soft Pastels on 6″ x 8″ (15cm x 20cm) Strathmore 400gms acid-free vellum surface Mixed Media Paper.
This original painting is available for purchase through my Etsy store here, and archival art prints here.