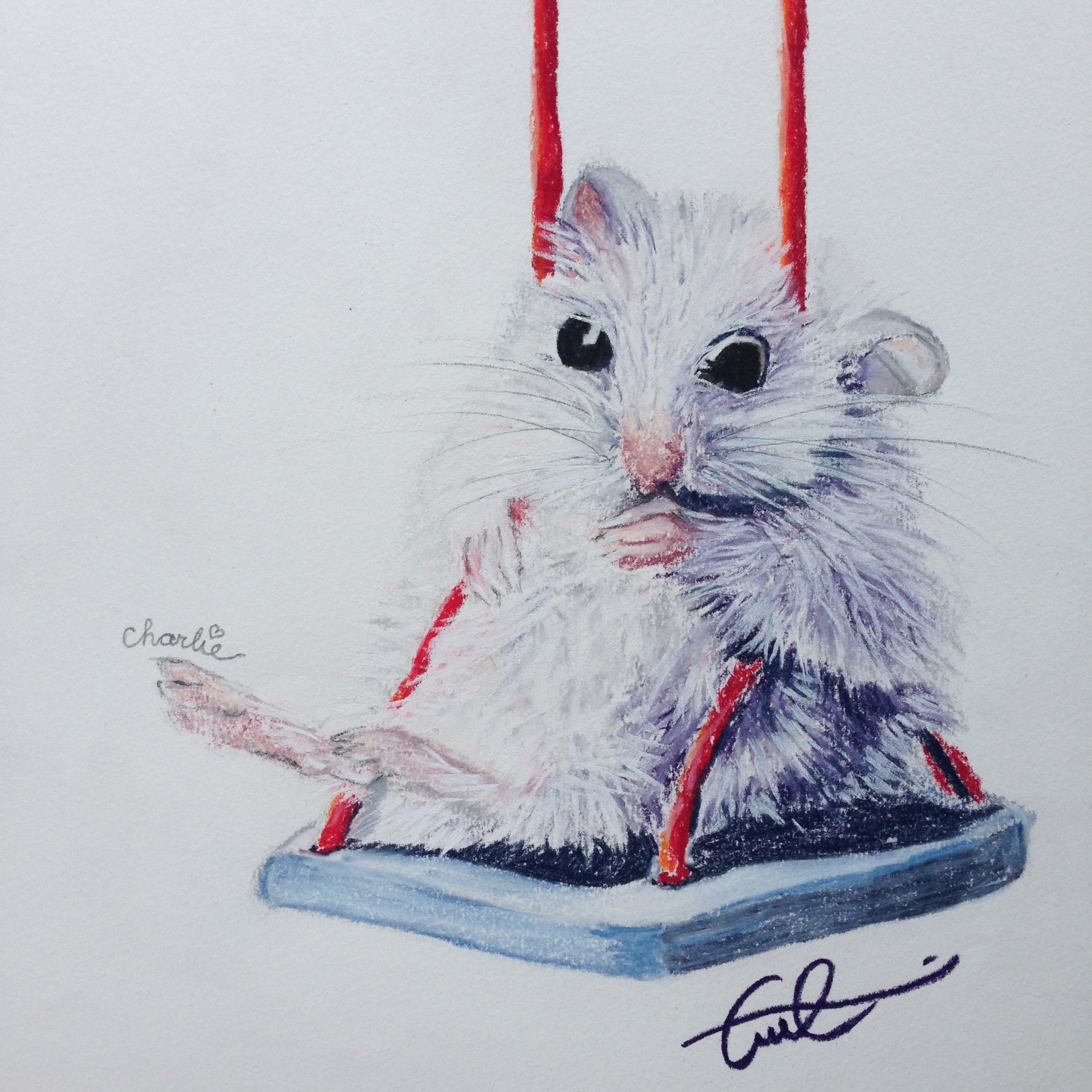 This is a little pastel that I did as a gift for my dear friends Sumitra and Martin, who recently welcomed the arrival of their first son, Charles ('Charlie') Richard S., on the 31st of March 2014. I was in Thailand at the time, so I only saw pictures of little Charlie, but the little guy inspired me to create this whimsical little mouse on a swing drawing for them.
Charlie's Mouse, created on 7 April 2014. Pastel pencils and soft pastel on textured white Canson paper, size 14 3/4″ x 21 3/4″ (38cm x 55cm). Private collection of S. Mahakanok-Stobiecki.
Original art not for sale, however commissions are welcomed (just contact me) and archival art prints are available here (of the mouse with name removed).
Materials used:
Derwent pastel pencils and Stabilo CarbOthello pastel pencils, Rembrandt soft pastel (white only), HB pencil, kneadable gummy eraser, Faber-Castell PVC-Free eraser, ruler (to help keep the swing strings straight), 3M masking tape, Canson white pastel paper.