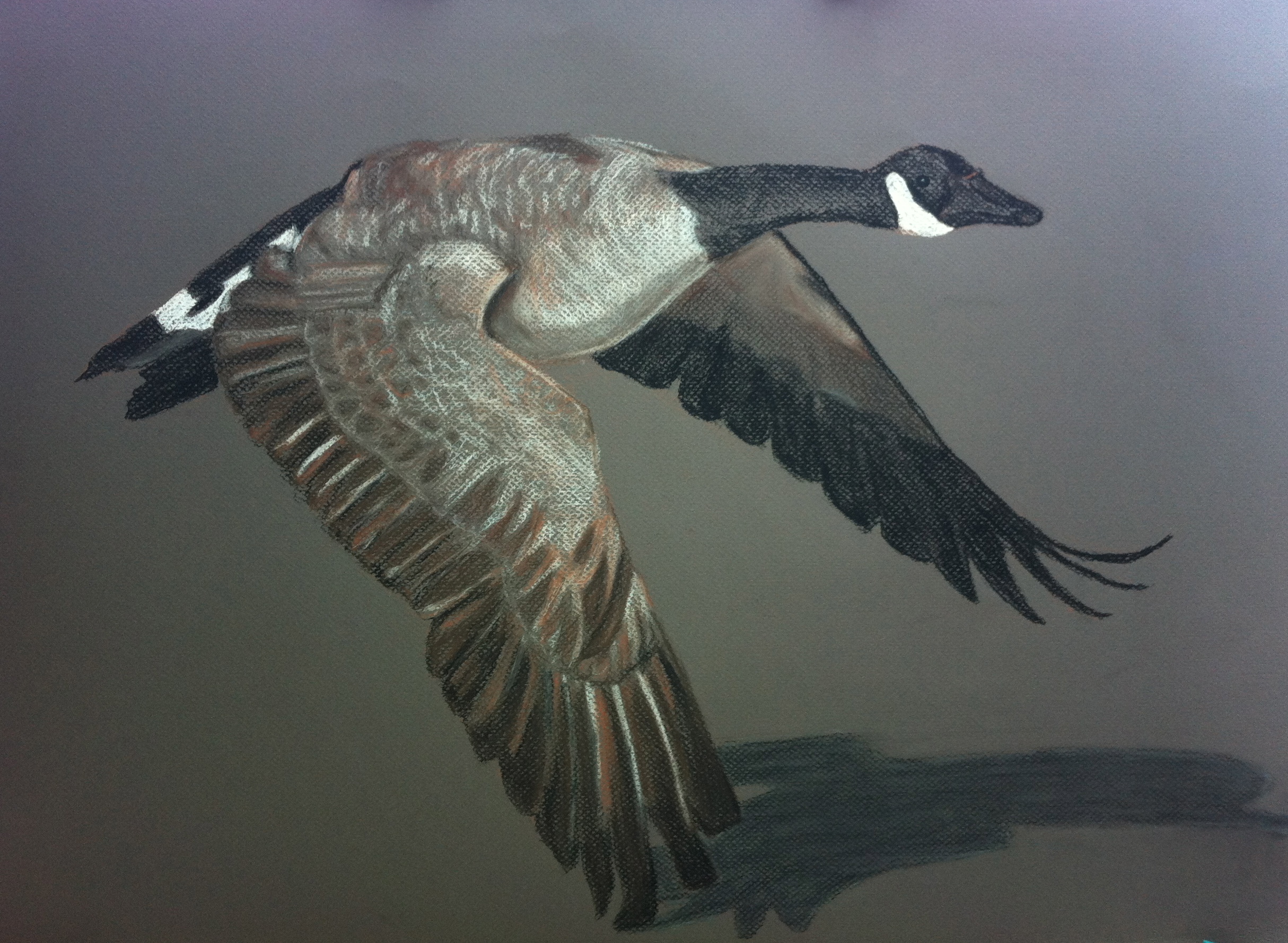 When we still had a property with a big yard in Canada a few years ago, in spring and fall flocks of Canadian geese would take over our yard in Canada all the time. Entering the back yard was at your own risk! Our neighbour's dog loved helping us chase them away. Once in flight, they are such majestic birds, that they inspired me to create this painting.
Canadian Goose in Flight. 2013, Pastel on grey paper, approx. 30″ x 24″. Original and prints available.
A lot of my inspiration comes from flora and fauna (especially tree frogs!), many of which are endangered or their existence threatened by human encroachment, reduced habitats or pollution. Therefore, when you purchase any of my animal paintings, I donate a portion of the sale to The Wildlife Conservation Society. WCS is the world's preeminent science-based conservation organization, founded in 1895.