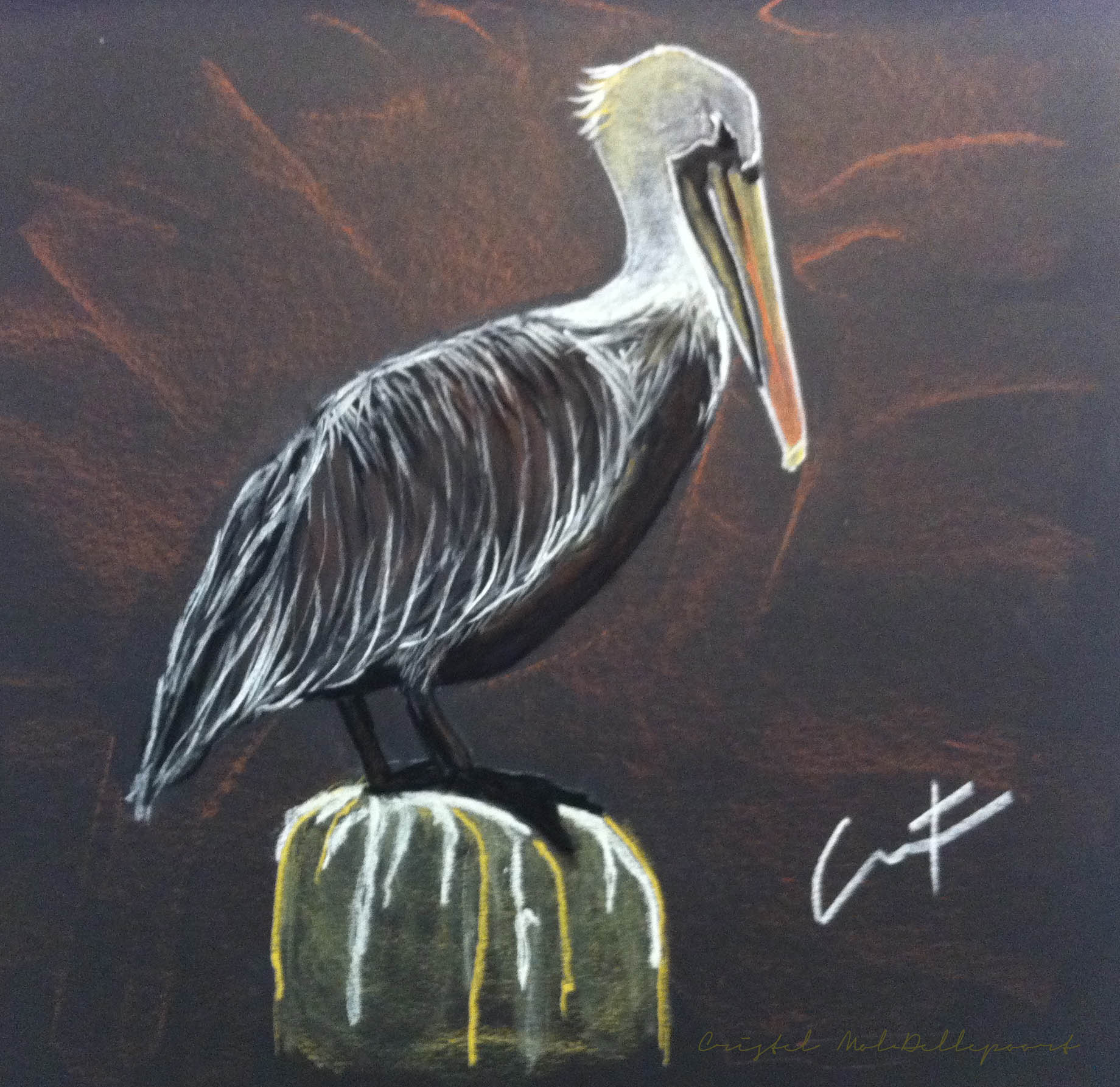 We are loyal customers at Gay Fish Company's shrimp dock, on St. Helena Island in South Carolina (USA), and we're not the only ones, as we found out one day. This brown pelican had made its perch on one of the wooden shrimp dock support pillars, and seemed to be waiting for his order to be filled.
Brown Pelican at Shrimp Dock, pastel pencils on black art paper, 10″ x 9 3/4″ (26cm x 25cm). Original for sale (just contact me), prints available here.
A lot of my inspiration comes from flora and fauna (especially tree frogs!), many of which are endangered or their existence threatened by human encroachment, reduced habitats or pollution. Therefore, when you purchase any of my animal paintings, I donate a portion of the sale to The Wildlife Conservation Society. WCS is the world's preeminent science-based conservation organization, founded in 1895.