Pastels for beginners – join my Attic Studios class!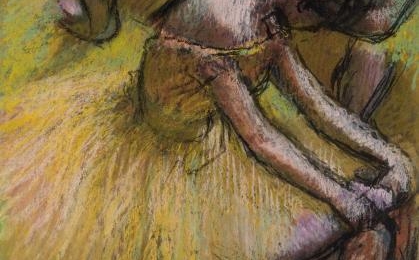 Have you ever wondered what it would be like to use the same medium that Edgar Degas, Mary Cassatt, Edouard Manet and one of my favourites, Henri de Toulouse-Lautrec used? Pastels are easy to use, available in wide ranges of colours and one of the most direct ways of applying pigment to a paper or canvas.
Hosted by Attic Studios, Cristel will be teaching two classes on using pastels to create paintings.
Class 1 will be on Wednesday 14 February, Valentine's Day, and we will be working on expressing ourselves with pastels. We will explore different application techniques on different types of paper, and at the end of the class have a completed (small) pastel painting to take home.
Class 2 will be a week later, on Wednesday 21 February, where we will get our inspiration from a photo you bring (or from an image on iPad/tablet), and also play with underpainting options.
Sign up by contacting Attic Studios on (+66) 093 950 0046, via Cristel's Event Facebook Page or email me.
SaveSaveSaveSave
SaveSave
SaveSave
SaveSave








by